VEGETARIAN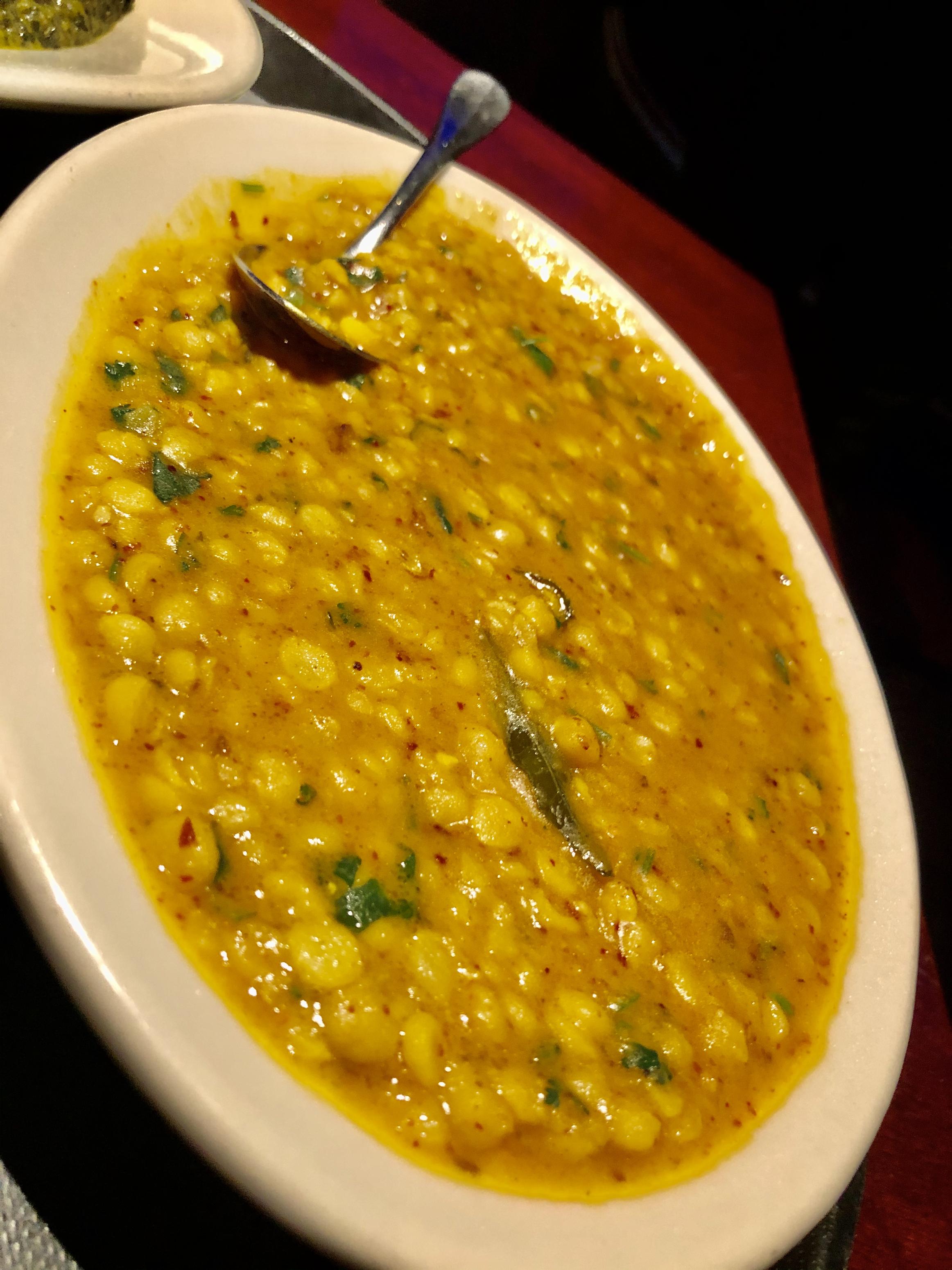 Dal
Assorted lentils delicately spiced and sauteed with ginger and garlic. Vegetarian.
Chana Masala
Garbanzo beans with onions, fresh tomatoes, and spices north Indian style. Vegetarian
Dal Saag
Fresh spinach with lentils, herbs and spices. Vegetarian.
Dum Aloo Vindaloo
Spiced potatoes cooked in a hot tomato curry sauce with cumin. Vegetarian.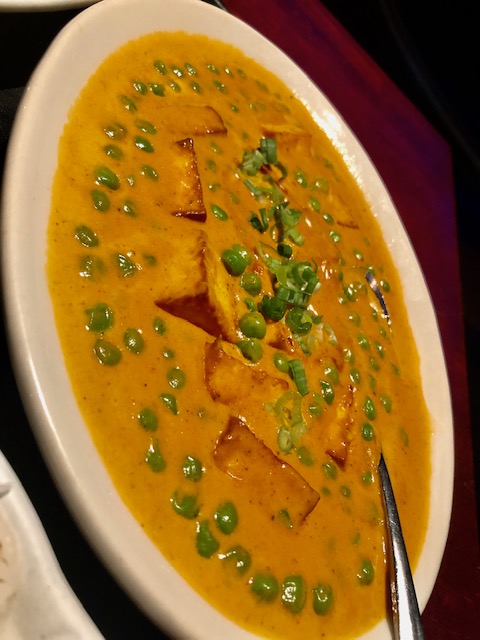 Mattar Paneer
Green peas and homemade cheese cubes with spices in a tomato cream sauce. Vegetarian.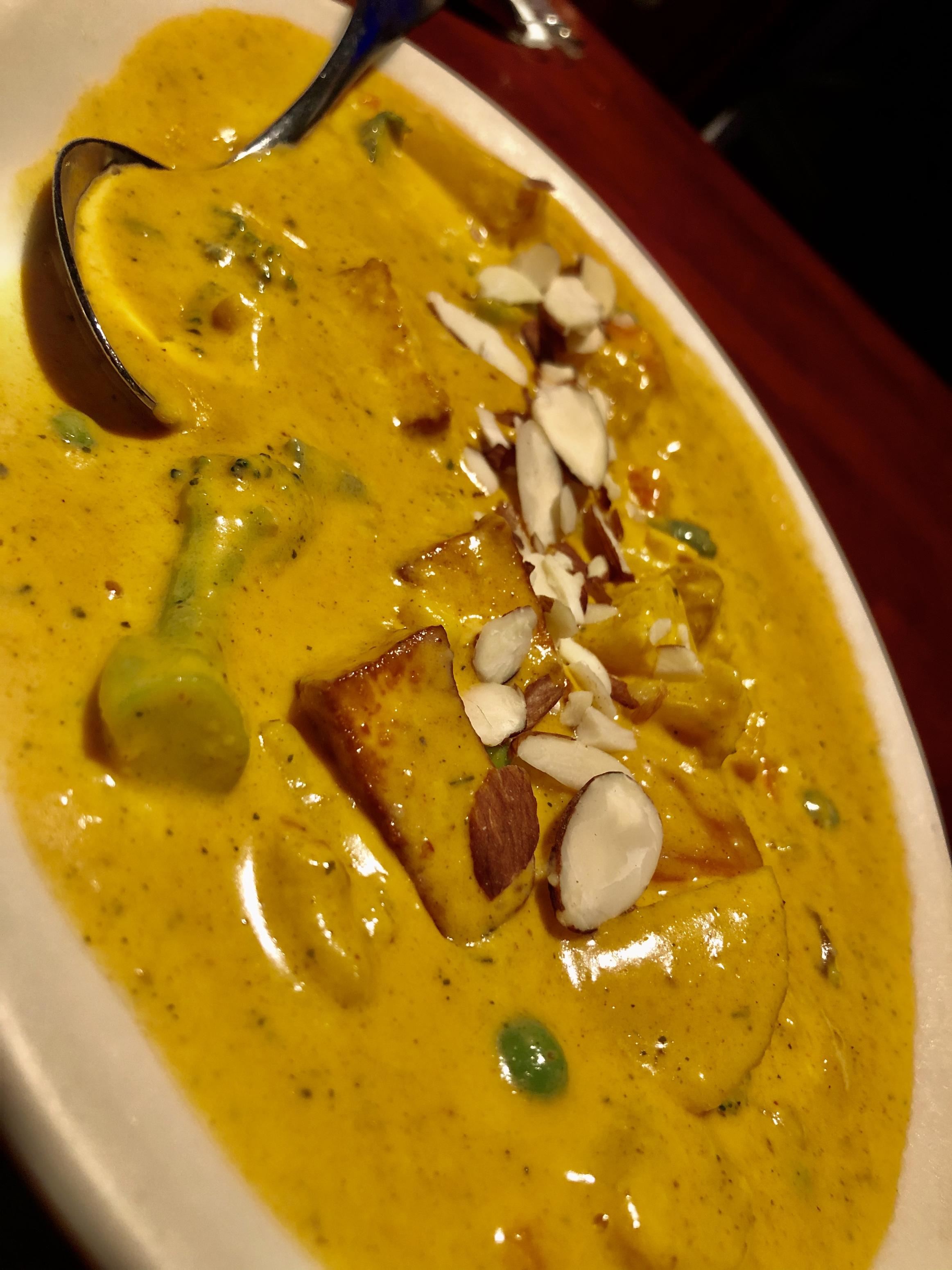 Navrattan Korma
Vegetables in a delicately spiced cream sauce with cashews, almonds and fruit. Vegetarian.
Paneer Makhani
Homemade farmers cheese cooked in a creamy tomato sauce and fenugreek. Vegetarian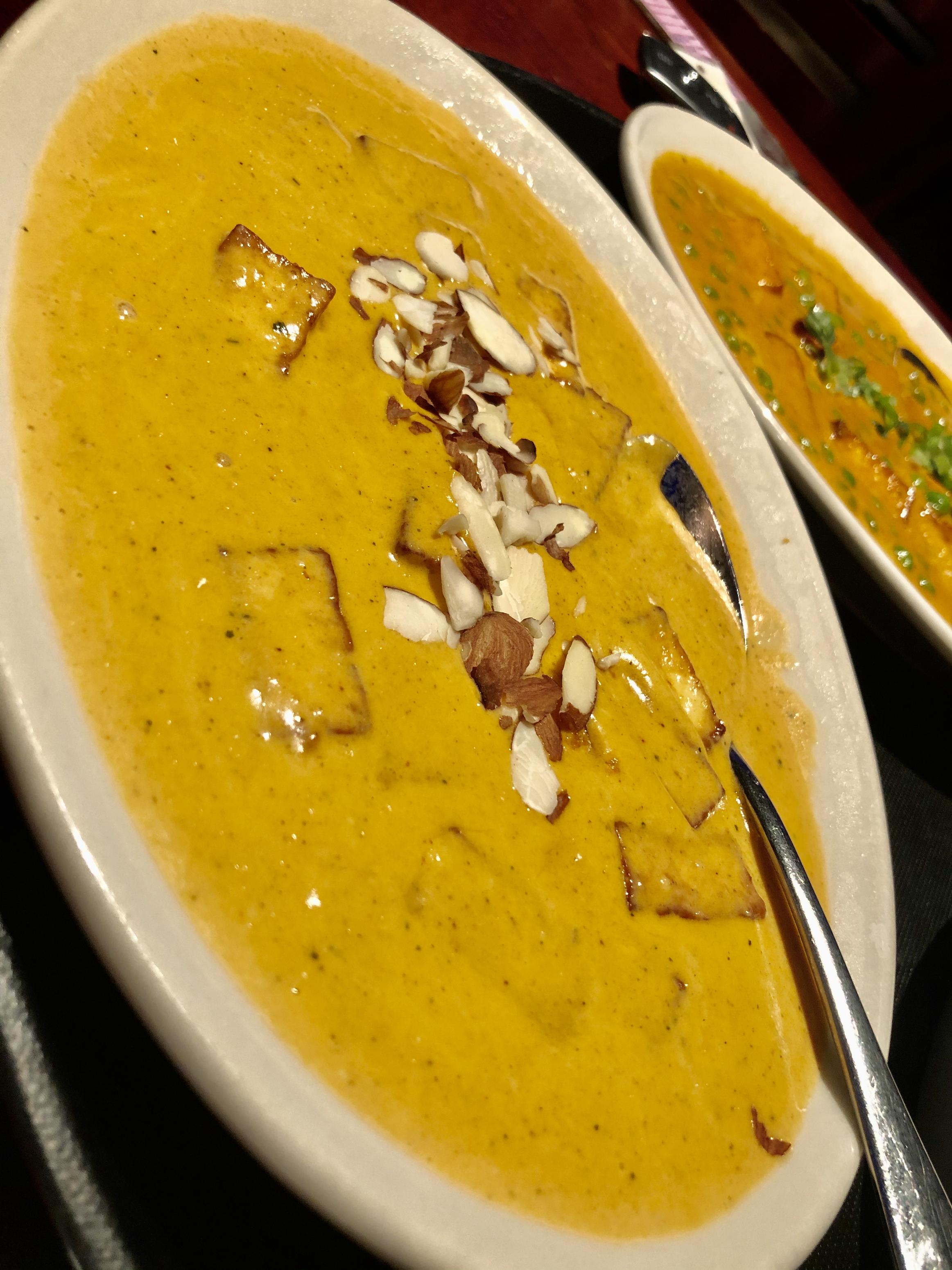 Paneer Tikka Korma
Homemade cheese in a mild creamy sauce with a pinch of fenugreek. Vegetarian
Saag Aloo
Fresh spinach and potatoes cooked with onion, ginger and garlic. Vegetarian.
Saag Paneer
Cubes of homemade farmers cheese sauteed with fresh spinach and fenugreek. Vegetarian