CHICKEN
Murgh Masala
Traditional Chicken Curry in exotic spices.
Chicken Jalfrezi
Boneless chicken braised with tomatoes, bell peppers, onions, herbs and spices.
Chicken Korma
Chicken tikka in a mild yogurt cream sauce with cashew and sliced almonds.
Chicken Madras
Chicken Curry in a spicy coconut sauce with golden raisins.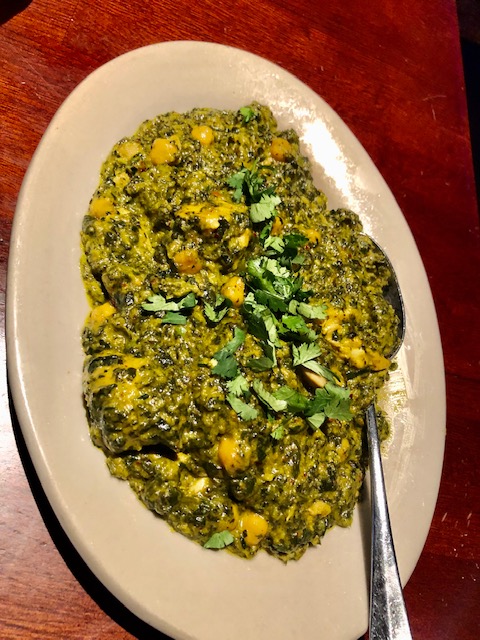 Chicken Saagwala
Chicken Curry with fresh spinach in a light cream sauce.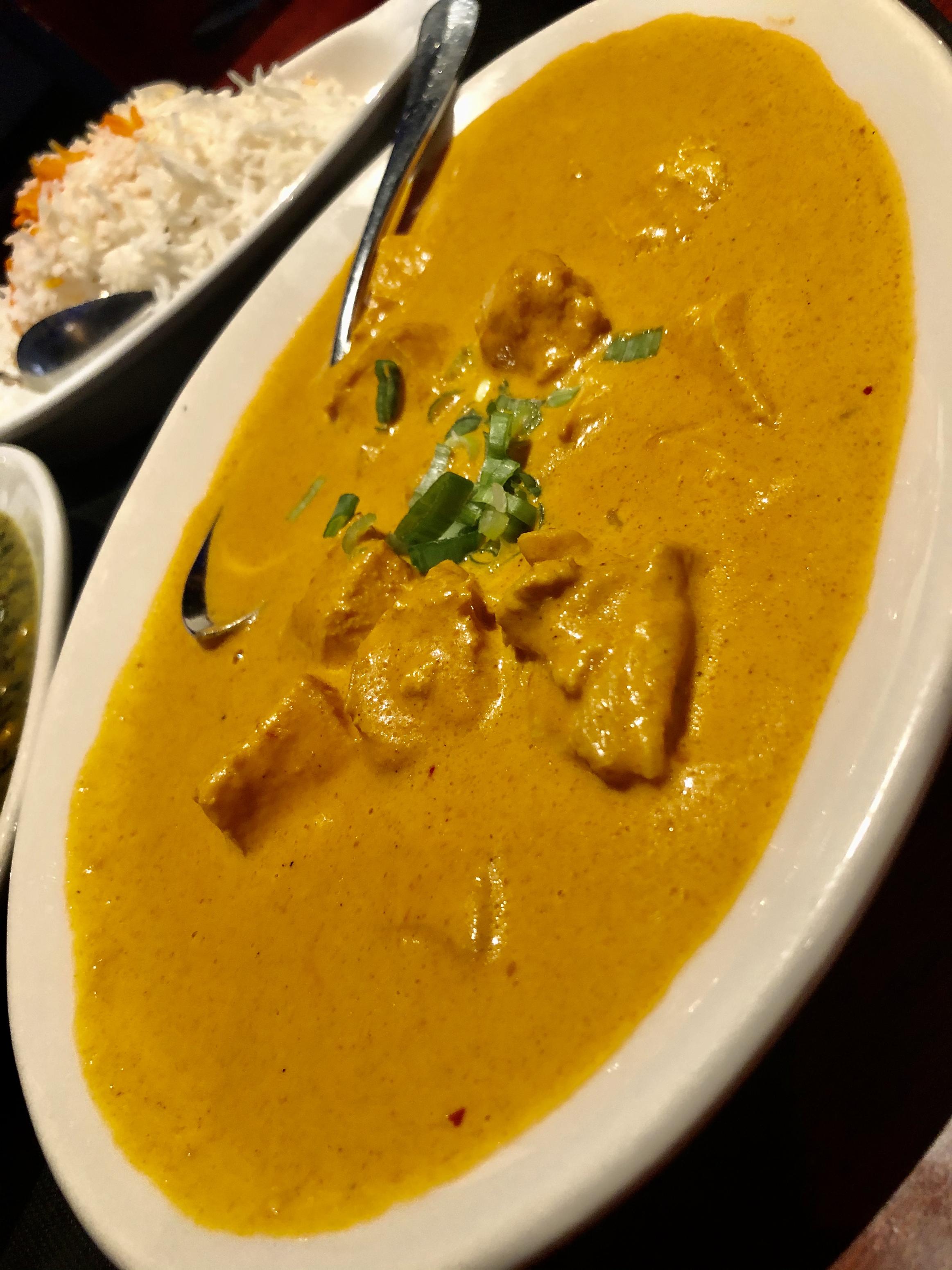 Chicken Tikka Masala
Tandoori boneless chicken sauteed with herbs, spices, tomatoes and cream.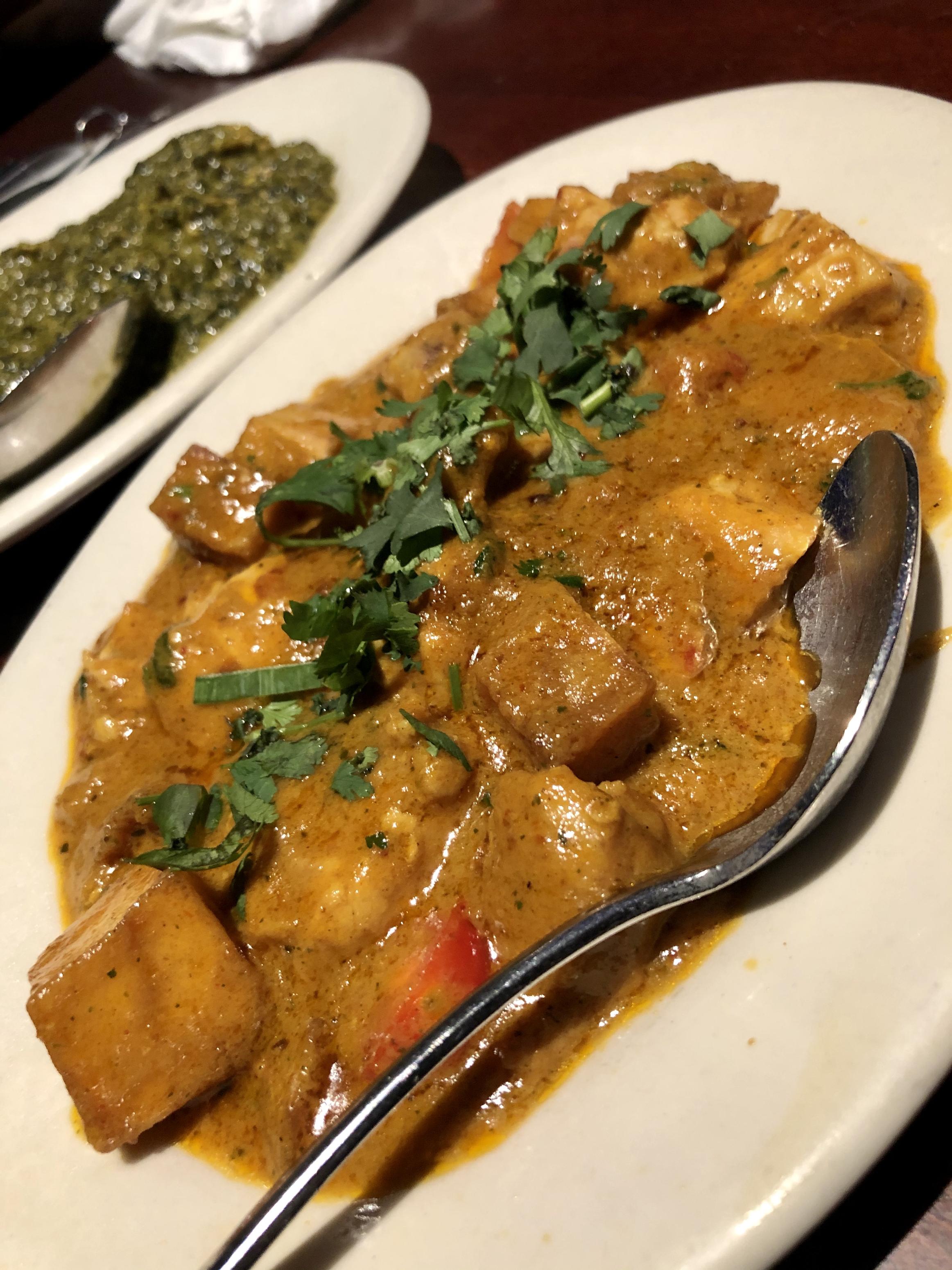 Chicken Vindaloo
Chicken Curry with potatoes and herbs in a hot curry sauce. Spicy.
Murgh Makhani
Boneless chicken simmered in a mild creamy tomato sauce.